Harbor Version 1.0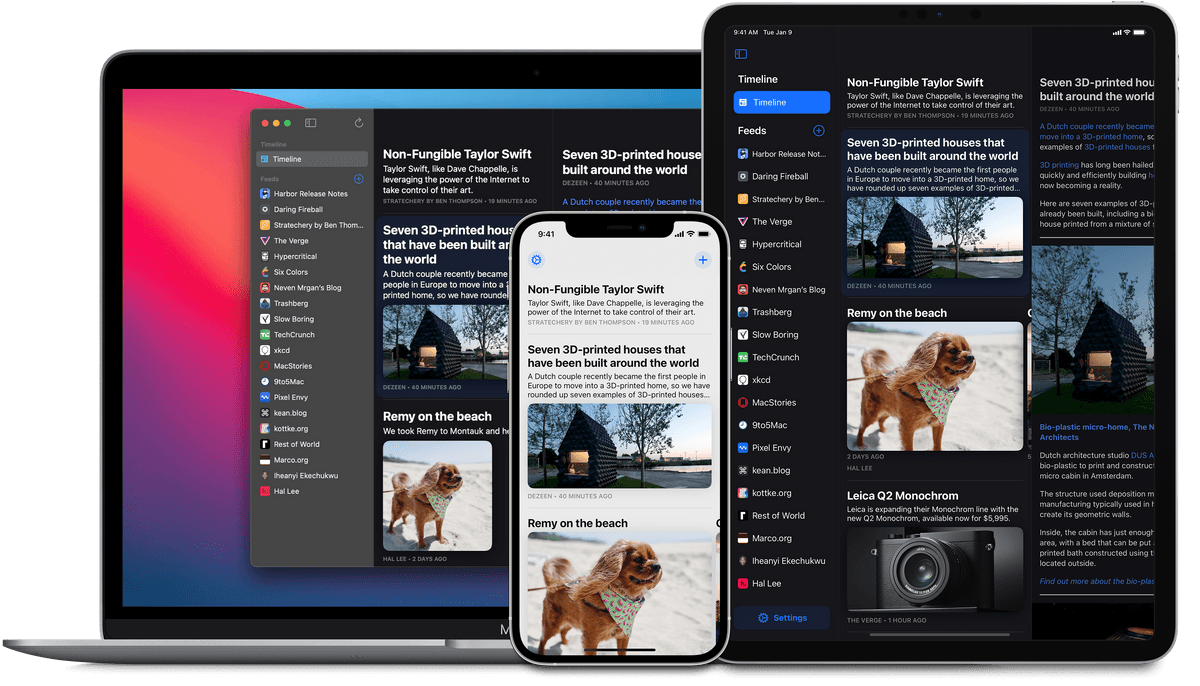 Harbor 1.0 launches today on iOS, iPadOS, and macOS!
Harbor is the RSS reader we always wanted: one with a beautiful interface, smart unified timeline, and no reliance on any third-party services for fetching or syncing feeds. It's a feed reader you can browse casually like a Twitter timeline, with the ability to aggregate from hundreds of sources without feeling too overwhelming.
Harbor keeps its unified timeline manageable with a unique feed rating system. When you subscribe to a feed, you can tell Harbor you're a "casual reader" or a "completionist" for that feed. Harbor then tries to ensure that you won't miss a post from that blog you love that only posts once a month, while still allowing you to subscribe to feeds that post dozens of times per day.
New to RSS, or newly returning to RSS? Harbor's built-in and finely curated feed directory is the best way to find new blogs, newsletters, and websites to follow. Of course, you can always add new websites and blogs by their URL.
With an iPhone, iPad, and Mac app on day one, and iCloud sync to keep your feed subscriptions up-to-date on all devices, you can enjoy reading posts on whatever screen works best for you.
We can't wait to share more—we're already hard at work on Harbor 1.1! 🛳